Your Best Interest In mind
How Prima Wealth came to be
Our Process
Your Regional Advisor
How Prima Wealth came to be
Prima Wealth was founded on the simple notion: Clients deserve unbiased advice that is in their best interest. They have the right to speak to their advisor without the hassle of a phone tree. Most importantly, We keep expenses low for the client. Using inexpensive investment vehicles, like Exchange Traded Funds, allows us to save client's money. Separating the Advisor from the custodian, eliminates many potential conflicts of interest that may be present  at other firms.
● Help investors and business owners without a conflict of interest
● Keeping Fees and Expenses low
● Client accounts are securely held at a custodian
● Separate the custodian from the advisor
● Available and responsive. We value Client relationships
The Assessment
We have a conversation to find out your needs, tolerance for risk and investment preferences/comfort. We will review other topics like income, expenses, tax information, performance expectations, retirement and other goals that have a financial component. You will want to have statements and questions for your advisor handy. We will have a relaxed introductory conversation, which can be had over the phone or in person.
Portfolio Construction
Constructing a portfolio is much like building a home; the efficiency of the final product hinges upon thoughtful planning and attention to detail. And much like a home, an efficient portfolio requires continual maintenance to function properly. Once we have determined a suitable level of risk for your portfolio, we will begin to build it from the ground up. We utilize various forms of research and technology to screen potential holdings to ensure diversification, cost efficiency, & suitability in relationship to your assessment. Every client is different; we will discuss various methods of deployment to ensure your comfort during this process.
Ongoing Maintenance
Much like a home, your portfolio needs constant attention to operate efficiently. We utilize a method of Systematic Rebalancing in an effort to promote an atmosphere of selling at higher prices and buying at lower prices. Furthermore, we will maintain the appropriate risk profile for your portfolio by making ongoing adjustments.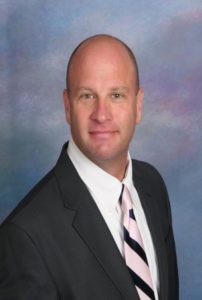 Education and Experience:
● Dual Bachelor Degree from Florida International University in Business and Marketing
● JB Hanauer, Fixed Income/Bond trading.(Now Merged into RBC)
● Merrill Lynch, 401k Plan Development. Building and advising large company plans like Wal*Mart.
● Fidelity, Retirement Plan Project Management.
● Charles Schwab, Private Client Wealth Management and Trading Advisor.
● Lane passed the following Securities Exams: Series 7,9,10,63,66.
● Accredited Asset Manager AAMS®
● Chartered Retirement Planning Counselor CRPC®.
Family Life:
Lane enjoys spending time with his wife and three sons. His hobbies include skiing, dirt biking, mountain biking, and tinkering with old cars.
Accreditations
Accredited Asset Management SpecialistSM or AAMS®
Individuals who hold the AAMS® designation have completed a course of study encompassing investments, insurance, tax, retirement, and estate planning issues. Additionally, individuals must pass an end-of-course examination that tests their ability to synthesize complex concepts and apply theoretical concepts to real-life situations.
All designees have agreed to adhere to Standards of Professional Conduct and are subject to a disciplinary process.
Designees renew their designation every two-years by completing 16 hours of continuing education, reaffirming adherence to the Standards of Professional Conduct and complying with self-disclosure requirements.

Chartered Retirement Planning CounselorSM or CRPC®
Individuals who hold the CRPC® designation have completed a course of study encompassing pre-and post-retirement needs, asset management, estate planning and the entire retirement planning process using models and techniques.